When Steve Jobs himself walked out on to the stage at Apple's keynote address we knew that we were in for something big. Despite his recent medical complications and self-imposed seclusion, Jobs was still on the scene to help Apple push out its newest toy: the iPad 2.
The original iPad revolutionised the portable device industry. Not only is this reflected in the iPad's worldwide popularity, but by the fact that through it was defined an entirely new category of devices – the tablet market. Let's see how the heir to the iPad throne – the iPad 2 – improves upon its predecessor and holds up to the competition and the tech industry's predictions & expectations.
PhoneArena was courteous enough to upload Apple's iPad 2 promo video.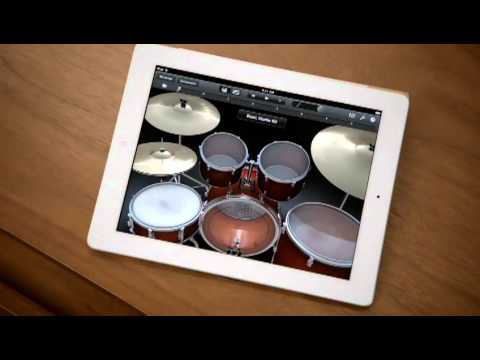 The Specs
Power
First and foremost: An A5 dual-core processor. This has been a prediction for the iPad from pretty much day 1. Both the iPad and iPhone had A4 CPU chips, so it was logical that Apple would go with the A5 for the next product in line. It was also a necessity for Apple to go with a dual-core chipset, as just about every tablet and its dog these days seems to have one. Android especially have been leading the dual-core charge with not only tablets like the Xoom but even phones such as the astoundingly powerful LG Optimus 2x, Motorola Atrix and Samsung Galaxy II S.
The A5 dual-core chip is roughly exactly as powerful as the A4. That is to say, exactly twice as powerful as the A4, as it's essentially two A4 chips working as one. What does this mean? Twice the power and an extreme improvement in efficiency and multitasking.
Unfortunately we haven't seen a RAM upgrade in this iteration of the iPad. It shouldn't end up affecting the overall performance of the device, as Apple doesn't have a keen focus on multitasking with their products anyway. It's true that Apple's iOS can switch between running apps, but those apps tend to become inert or paused when not acting as the focus of the user. As a result the RAM requirements for daily use of the iPad 2 shouldn't be a drain on the current amount of RAM.
Graphics
Graphics processing has received up to an amazing 9x boost over the original iPad. That means potential for more amazing games, better frame-rates for HD movies and a general improvement in performance when running multiple images on-screen.
The display is still the 9.7" we've come to know and love but unsurprisingly you'll find no retina display here. Apple has disappointingly stuck with the same 1024 x 768 resolution from the original iPad. This is actually surprising. While there's certainly nothing wrong with the pixilation on the original iPad, we were still hoping for a minor bump up in pixel density.
Apple has also included a gyro, which is basically just a more advanced version of an accelerometer. In short tilting the device from side to side or front to back will be more sensitive and precise, allowing for better control in motion games and apps.
iPad 2 HDMI Support
Apple seems to have been paying attention to recent developments in the mobile device industry and added HDMI support to the iPad 2. Unfortunately this support comes in a very Apple-esque format; an HMDI connector accessory that'll cost you around US$40. The port allows you to both connect to an HDMI and Apple USB cable simultaneously.
The great news here is that by connecting to a TV or display via HDMI you can mirror what's happening on your iPad with the larger screen. This functionality would be great for slideshows, watching movies at a friend's place or, as demonstrated in Apple's above promo, for educational purposes.
Cameras
It happened. Apple actually included both front and rear facing cameras in the iPad 2.
The front camera is just a standard VGA shooter that captures video at up to 30 frames per second (fps). This camera is predominantly for things like video calling, FaceTime and checking your hair.
The rear-facing camera captures video at a wonderful 720p resolution at the same 30 fps. FaceTime also enables users to switch between the front and back cameras mid-call with minimal lag. No word on the actual MP rating of the rear camera, not that it matters (MP is a very misleading way of rating camera quality) but with Apple's track record it's a safe bet that the iPad 2's rear camera will hold up to scratch.
Battery Life
Despite these numerous upgrades the iPad 2 still sports the 10 hours battery life that was advertised with the original iPad. No small feat when you think about it.
Memory
The iPad 2 will come in 3 storage sizes: 16GB, 32GB and 64GB models. More on pricing later.
Physical Design
Does It Matter If It's Black Or White?
First things first; the iPad 2 will be available in both black and white from day 1. After the colossal mess-up that was the phantom white iPhone 4 which simply never came, Apple has made sure that this new device will be available in both popular tones from the very moment of its consumer launch. We'll breathe easy tonight knowing that this is at least one less rumour we'll be having to chase all over the web for the next year or so.
Thickness and Weight
At first glance the iPad 2's design hasn't changed significantly from the original iPad. It's definitely got the look of an evolutionary step forward, but doesn't make you need to hold it if you've already experience the original version.
However, once you actually pick it up it becomes apparent that this definitely a different device. The iPad 2 is about 15% lighter, weighing at around 600 grams as opposed to 700g, and is a whopping 33% thinner. Where the original iPad was 13.4 mm thick, the iPad 2 is 8.8mm. Not only is that a hugely significant change that brings the tablet to less than a cm thick, it also means that the iPad 2 is actually thinner than the iPhone 4. As a matter of fact the iPad 2 is only .3mm thicker than the Samsung Galaxy S II – the world's current thinnest smartphone (that hasn't even been released yet).
Comfort
This change in weight and thickness definitely makes the iPad 2 easier to hold. This not only adds to convenience, but also to immersion – something that Apple has always been very keen about. Apple doesn't want you to be constantly reminded that you're using a device. They instead want you to forget about what you're doing and just get lost in the experience. That's all well and good, but they may be falling short of that goal in another category.
Protection and Cleaning
While Apple was designing the iPad 2 they were also putting some thought in to just how they would protect it. After the fiasco that was the glass iPhone 4 it seems Apple has been taking its criticisms seriously and has sought to rectify some of its more ridiculous past missteps.
It has done this with the Smartcover, a magnetic shield that connects to the front of the iPad, protecting the screen from scratches both significant and trivial while barely adding to the thickness of the device. However, the Smartcover doesn't stop there.
This new cover has 3 fantastic extra uses:
Similarly to the magnetic covers for tablets like the BlackBerry Playbook, the Smartcover actually turns your iPad 2's screen off and on as you open/close it. This saves valuable battery power and extends the length between charges.
It can be folded up to use as a stand for both typing or movie watching, depending on what angle you use it.
The side that connects to the screen is coated in microfiber, much like a cleaning cloth. Yes, the Smartcover actually cleans your iPad 2's screen while you're not using it.
It's important to remember that the Smartcover will not protect your iPad from drops and falls. So if you're a bit of a klutz it might be a good idea to consider your options. But considering the sturdy aluminium back-plating of the iPad design you don't have as much to worry about as if, say, it were made entirely of glass.
There's also less chance of you dropping something like an iPad than an iPhone or iPod. You'll never find yourself pulling an iPad out of your pocket for one. Another good demonstration would be to ask yourself how many times you've dropped your laptop. There answer is probably not very high, and there's far less chance to damage a tablet that weighs just 600g than something as hefty and fragile as a laptop with its magnetic drives, hinges, and mechanical keyboard.
iOS 4.3
As expected, Apple didn't announce iOS 5 at the iPad 2 release. For anybody unfamiliar iOS is the operating system (OS) that all Apple mobile devices (with the exception of some iPods) have run on since the iPone's release in 2007.  Basically everything you see and do on the iPhone, iPod Touch or iPad are all governed by iOS, which is not only an operating system, but also a user interface (UI).
iOS was a revolutionary step in the mobile world, but since its inception hasn't really brought anything new to the table. Yes iOS 4 brought with it "multitasking" and the ability to create folders, but other than that all we've seen from Apple in the way of OS and user interface (UI) are small steps at a time. If you take a quick look between an iPhone 4 today and the original iPhone from 2007 it will still be extremely obvious to you that these are both from the same product line. A lot of people will say that this isn't a bad thing; that they're familiar with the Apple interface and that "if it isn't broken, why fix it"?
There's 1 fantastic reason to fix things that "aren't broken" and that is because we can. Apple has proven itself time and time again to be a market leading innovator, so why hold themselves back with what is becoming an out dated OS?
Unfortunately iOS 4.3 doesn't fix any of the issues we currently take with Apple mobile devices. That's not to say we don't love Apple. We love just about every mobile device Apple's turned out since 2007, we just hate to see a great product being held back by software.
iPad 2 Apps
Apple made some pretty excited announcements about a few new apps that will be available on the iPad 2.
Photo Booth
Apple has brought its popular Photo Booth app to the iPad. Photo Booth allows users to easily edit photos that are stored on the hard drive. It's fun, easy and accessible. It offers a fun way to display your contacts, or just send quizzically edited pics to your friends if you're in the mood to freak someone out. It's certainly not a reason to buy the iPad 2 over the competition, but it definitely adds to the experience.
Garage Band
Garage Band is a fantastic app for any aspiring or even professional musicians out there. It offers users a wide range of instrument and recording options, going way beyond what you'd expect from your average music editing program.
You can even play the instruments yourself with amazing accuracy. It's still obviously not the real thing, but good enough to try your editing skills out on.
If you are after the real thing then you can just plug your instrument straight in to your iPad and go wild. This really is a well executed app.
iMovie
iMovie is a bit like Garage Band, but for movies. It's probably the easiest to use movie editor we've ever laid out hands on. You don't have an amazing range of options, so you won't be turning in to the next Spielberg any time soon. But you'll certainly feel like a pro due to the ease with which you'll be churning out expertly edited flicks complete with soundtracks and shot transitions. This is a great way to do anything from edit that footage you took on holidays to making your very first short film.
Other Apps
There's still the standard apps like iBooks, Keynote, Pages and Numbers kicking around. After all, Apple's now boasting over 65 000 apps for the iPad and iPad 2, a figure that's currently unrivalled by the competition. We certainly haven't tried them all yet, but we're definitely going to give it a shot.
iPad 2 Release Date and Pricing

iPad 2 World Release Dates
The iPad 2's North American release date is set for March 11th of this year. Unfortunately the Australian release date is almost a full 2 weeks afterwards on the 25th of March. That's assuming Apple doesn't run out of stock and have to push it back like they did with the original iPad.
There's also a long list of countries getting the iPad 2 the same time as us Aussies.
To name a few:
Austria, Belgium, Canada, Czech Republic, Denmark, Finland, France, Germany, Greece, Iceland, Italy, Ireland, Hungary, Japan, Luxembourg, Mexico, Netherlands, New Zealand, Norway, Poland, Portugal, Spain, Sweden, Switzerland and the UK… you get the picture.
With Apple struggling to supply just the US last time, how will they deal with supplying this many countries all at once? We'll just have to wait and see.
iPad 2 Pricing
No word on pricing in Australia yet, but in America the price points seem to be pretty similar to that of the original iPad when it launched.
16GB:
WiFi only: $499
Wifi + 3G: 629
32GB:
WiFi only: $599
WiFi + 3G: $729
64GB
WiFi only: $699
WiFi _ 3G: $829
While US$829 might seem like a lot to pay for a tablet, just remember that the Motorola Xoom 32GB recently came out with a price tag of $800. An extra $29 for double the storage space is nothing to turn up one's nose at. Yes, there's much more to the difference between the Xoom and the iPad 2 than just a little storage space, but the comparison can't be ignored, none-the-less.
The WhistleOut Opinion
So far the iPad 2 doesn't look like an amazing step forward from the original iPad, but it's certainly an appreciated one. A term reviewers love to use these days is "evolutionary, not revolutionary" which holds true for this new device from Apple. However, there's nothing wrong with an evolutionary step every now and again.
The iPad 2 has solid hardware, good software and some really great apps available for it already due to the success of the original iPad. One thing you can be certain of when you buy an Apple product that has had this much time and money invested in to it; it works. Original iPads are still one of the best options for tablets out there and now the iPad 2 has come and upped the ante.
If you're in the market for a tablet there is absolutely no reason you shouldn't include the iPad 2 in your comparison list when trying to make a decision.